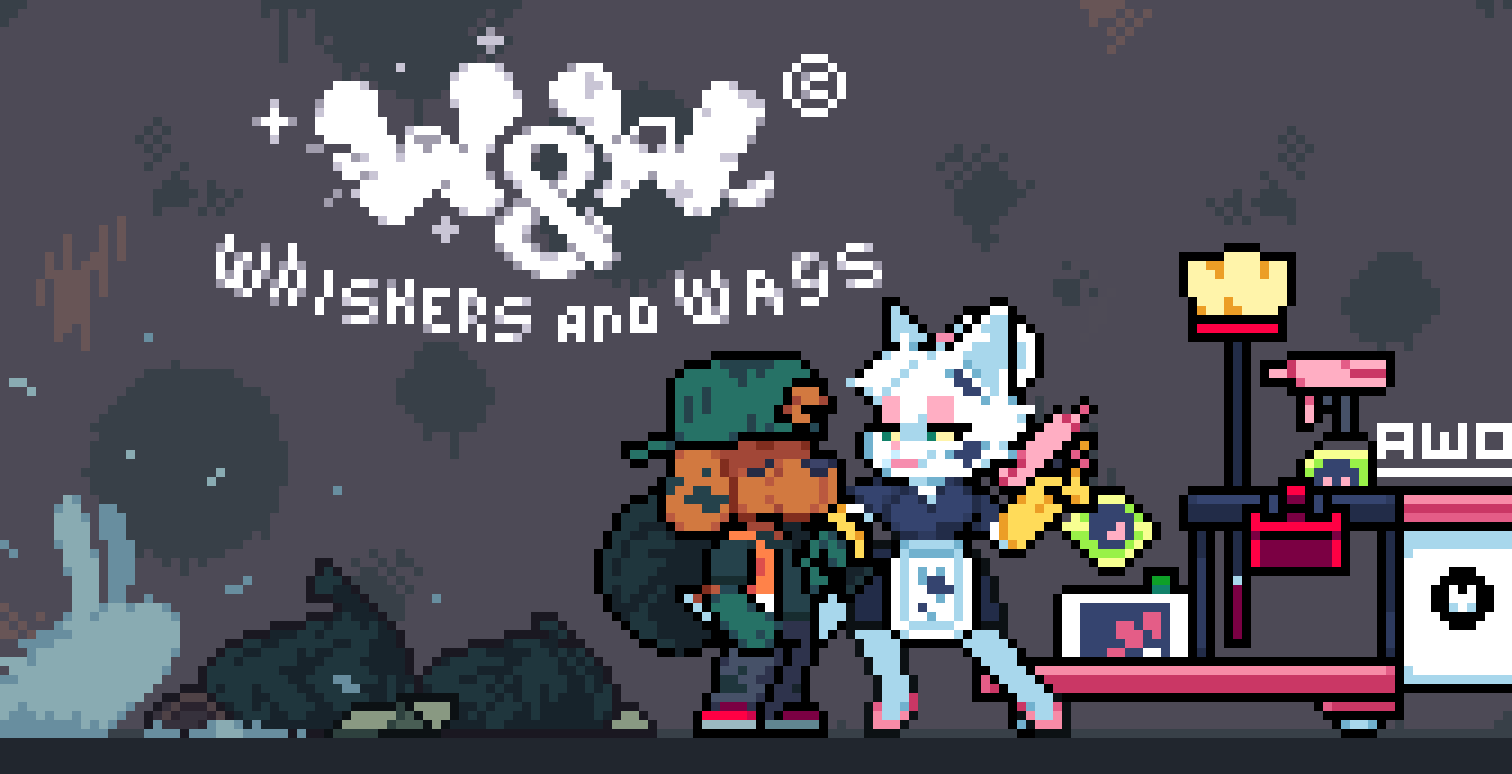 Whiskers & Wags Cleaning Co. (SAGE 2020 Demo)
Hey everyone, I've decided to release v2.6 a bit early! :D Be sure to recheck the page info for updated controls and details on mechanics.
A few notable additions:
Medals - you can earn 2 types of medals: speed medal and gem medal. These are awarded based on performance. To get a speed medal, breeze through the level quickly. To get a gem medal, collect a high amount of gems (from long combos or finding them in the environment)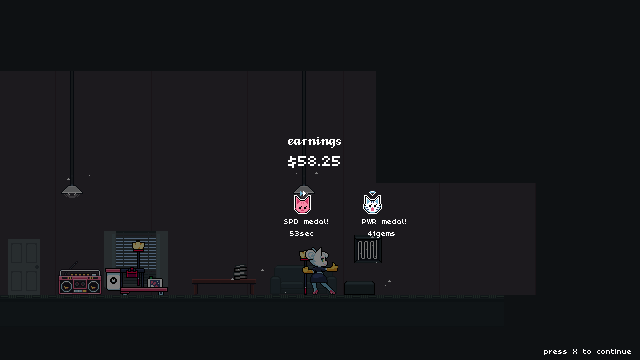 Soot Mutants (harder versions of regular dust enemies) These baddies have a chance to show up alongside normal enemies. Their colors are darker and they hit waaay harder. Utilize dashing to dodge and counter their attacks.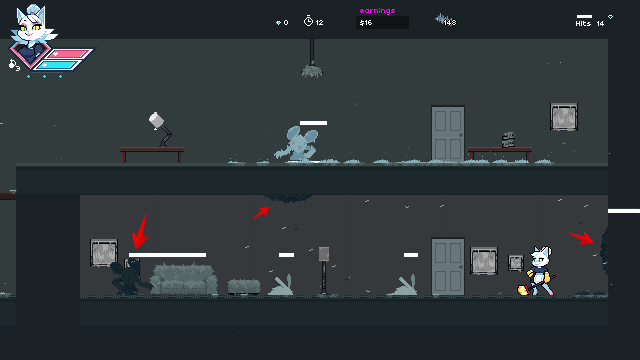 HUD improvements - still WIP but it now displays more important info and gathers it all in one place.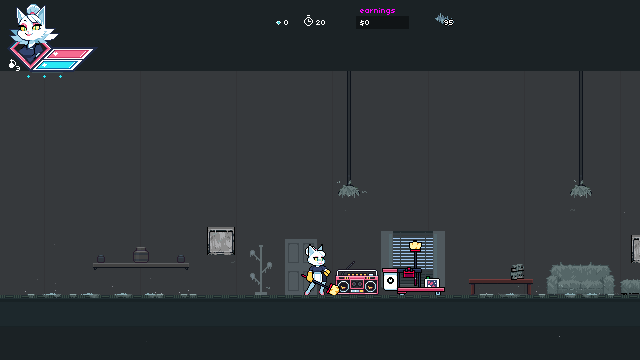 Thanks again for all the support and feedback everyone! :) I hope you enjoy 2.6!
Files
Whiskers_n_Wags-v2.685.exe
23 MB
Jan 22, 2020
Get Whiskers & Wags Cleaning Co. (SAGE 2020 Demo)